New:
Magnetic Buttons

I have four new magnetic buttons that feature a detailed print of one of my embroidery designs that I have stitched.

The button can be used as a needle minder, fridge magnetic and clothes button. The button measures 1.75 inches (4 1/4 cm).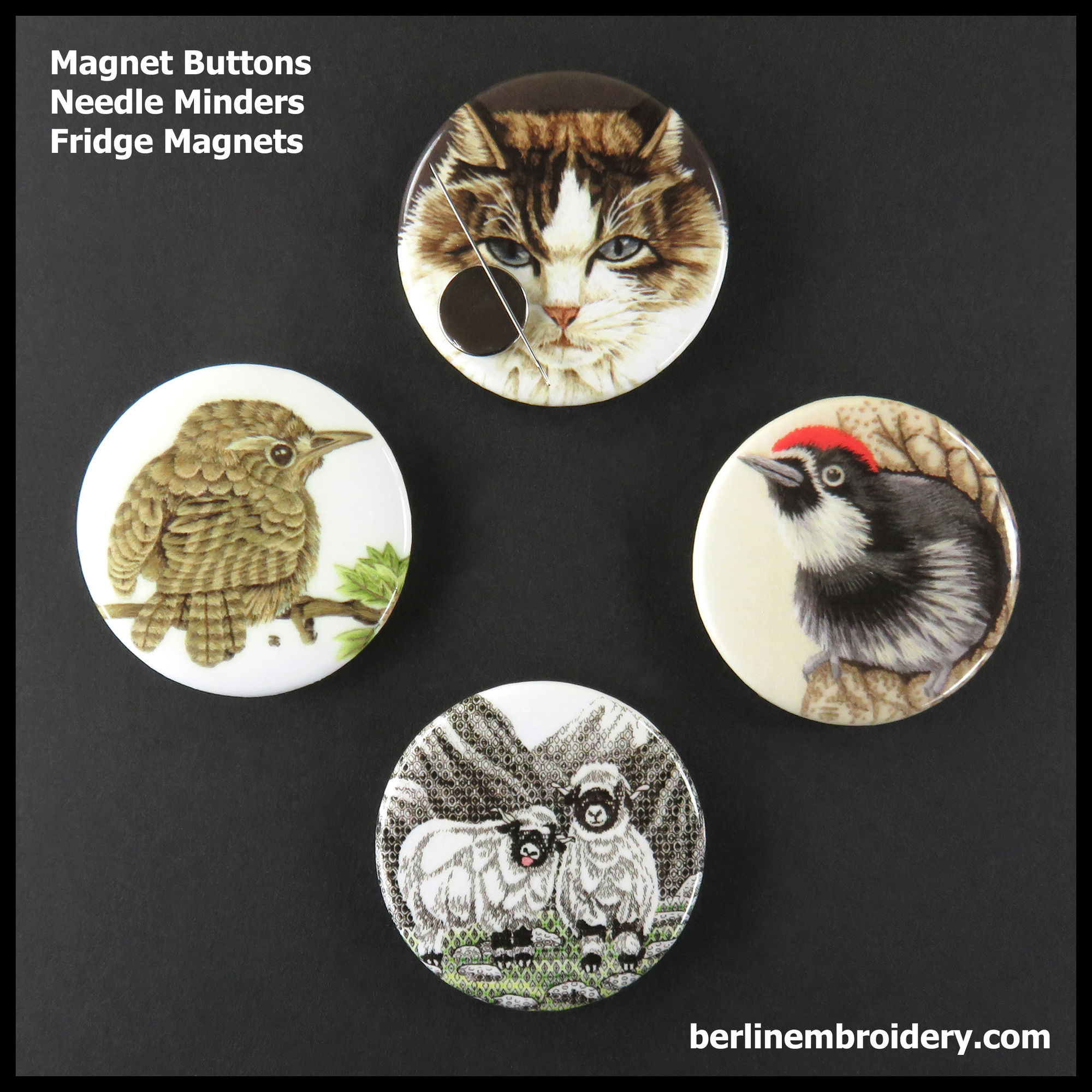 New:
Pendants and Brooches
I am selling some "one of a kind" pendants and brooches that I have hand stitched. Each one is unique and I will not be duplicating the same colour way.
I have three pendants and four brooches available.
The brooches have a magnet back so they are easy to attach to clothing and also can be used as a needle minder.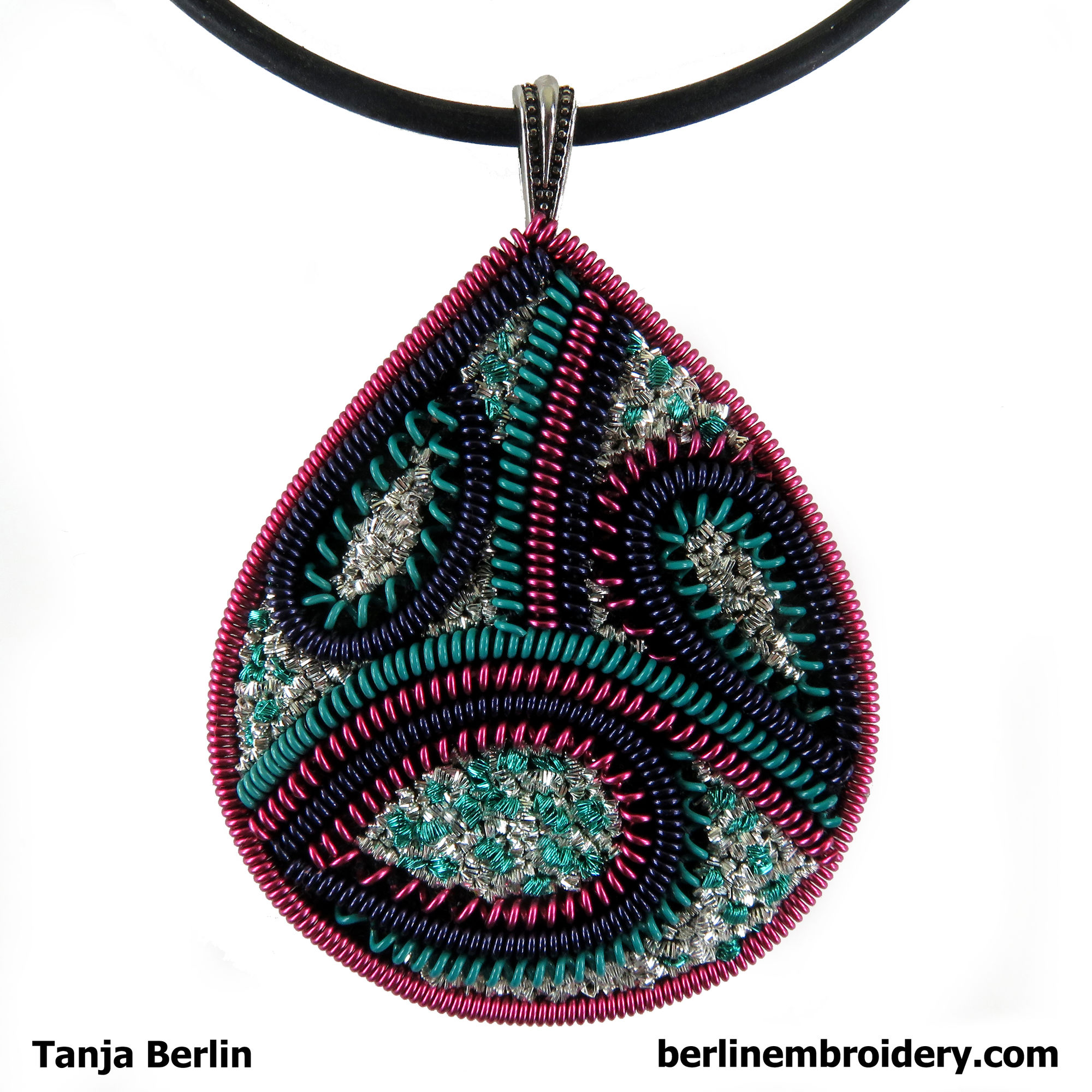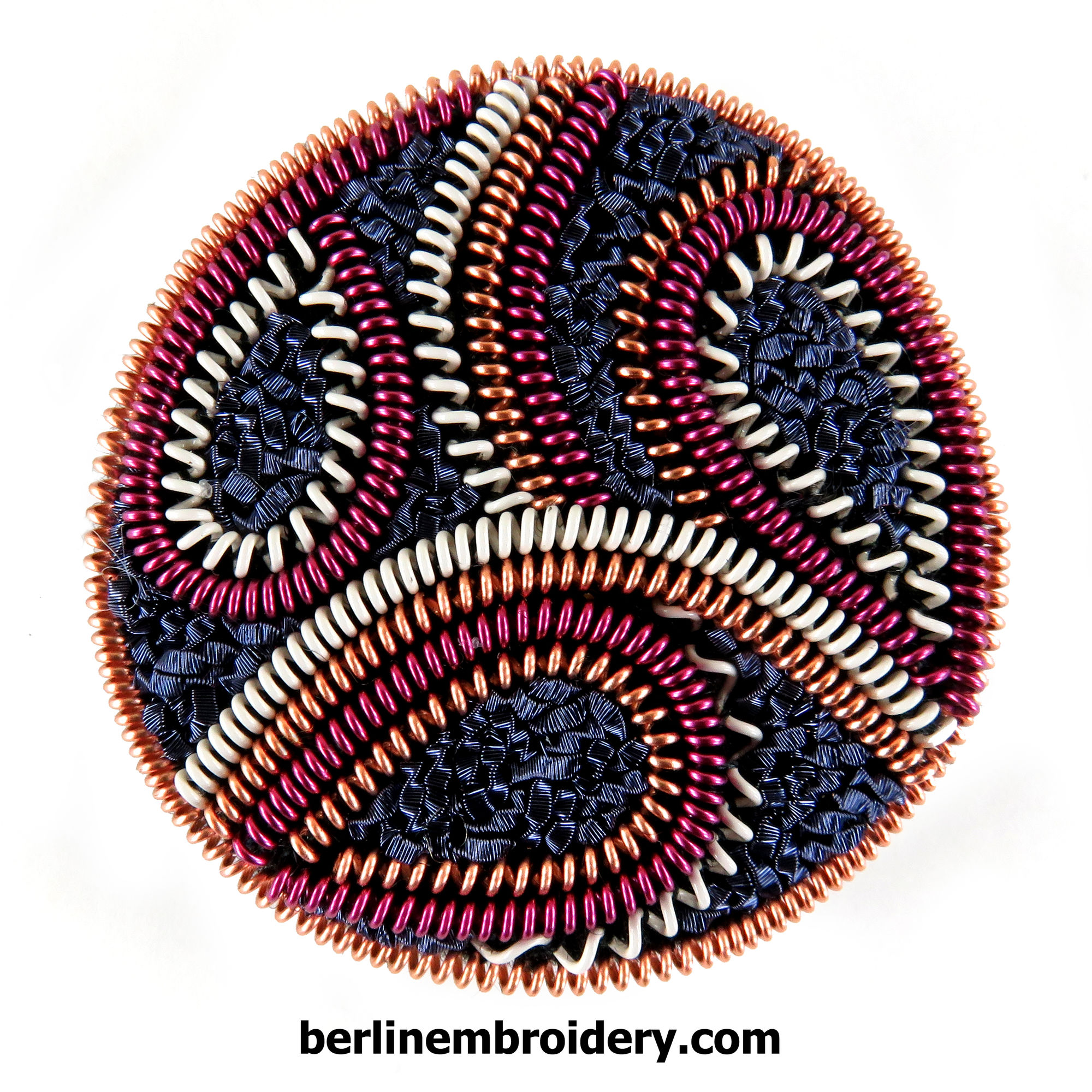 In October poor Monty had a tooth removed, a lump removed from his eyelid and then he got a scratch and eye ulcer from the eyelid suture. After four weeks of being in a cone, he is finally starting to recover.

I found some time to stitch the new pendants and brooches whilst looking after Monty.

Good natured Quincy was keeping everyone happy at home and at the hospital visiting patients with Russ.

Have a great November,

Tanja and the fluffies.