Welcome to the May Newsletter
Sorry for the delay in this newsletter, I have been busy filling orders and will continue do so during the corona virus outbreak.
It is taking me a little longer than normal to process orders. Orders are usually dispatched between 2 and 5 days.

The postal system is also slower than normal.
Orders are taking 2 to 5 weeks to arrive in the USA. International 3 to 5 weeks and Canada 1 to 3 weeks.
Landscape Needle Painting Online Class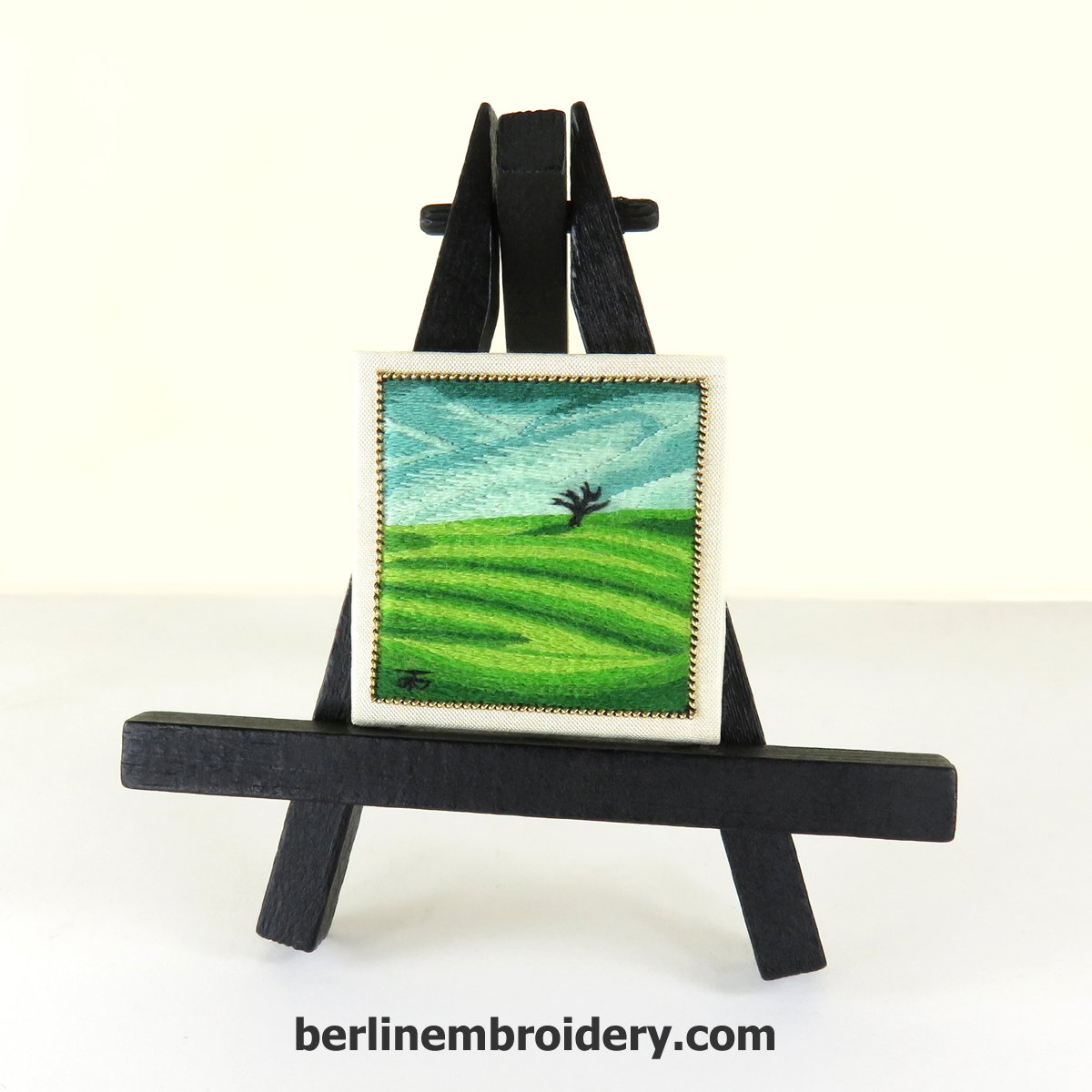 Register anytime for the miniature landscape online class.
The class is suitable for all levels of embroiderers and has detailed instructions and lessons. There are approximatey 16 hours stitching time on the embroidery.
The online class forum is open until Monday 31st of August so you have plenty of time to work on the embroidery, participate in the forum and receive feedback from me about your work (optional) and read the feedback that I have given to other students which could help you with your own work.
Stay safe and stay well,
All the best,

Tanja and the fluffies
Good time to observe life at a distance.