Welcome to the July Newsletter
I hope you are keeping well.

I am continuing to process orders in these unusual times.
I will mail your order within 1 to 5 days business days of receiving your order.

Just to let you know that the postal system is slower than normal.
Orders are taking 2 to 5 weeks to arrive in the USA. 3 to 6 weeks to international destinations and 1 to 3 weeks in Canada.
Coming Soon!
Natalie Dupuis is a Canadian needlework designer from who is passionate about goldwork.

Natalie has studied at several highly regarded needlework institutions and is soon going to teach an online goldwork course in the different methods of couching, which will be hands on stitching as well as studying the background of couching.

You can view a video with the outline of her course at the link below and I will send out further information about Natalie and her course and where to register on Sunday 6th of July.

Natalie Dupuis Online Class Announcement Video

You will be able to purchase supplies for the course from my website when registration opens.
Listen to how Natalie started out in stitching at the Stitchery Stories Textile Art Podcast Website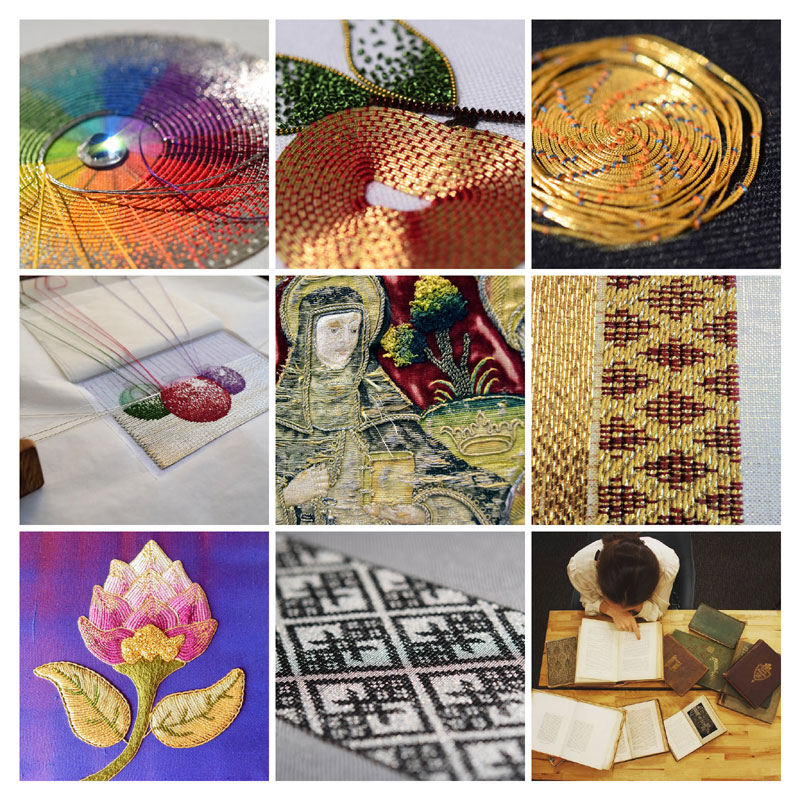 Berlin Embroidery Designs will be closed from Saturday 11th of July until Sunday 26th of July.
During this time I will not be mailing orders, returning telephone calls or replying to emails. I will respond to any received during this time on Monday 27th of July.

Sorry for any inconvenience this may cause.

Stay safe and stay well,
All the best,

Tanja and the fluffies
The boys are too distracted to pose for something as silly as photos