Welcome to the November Newsletter!
I hope you are keeping well.
Coming Soon!
Learn how to stitch the fine, realistic woodpecker embroidery.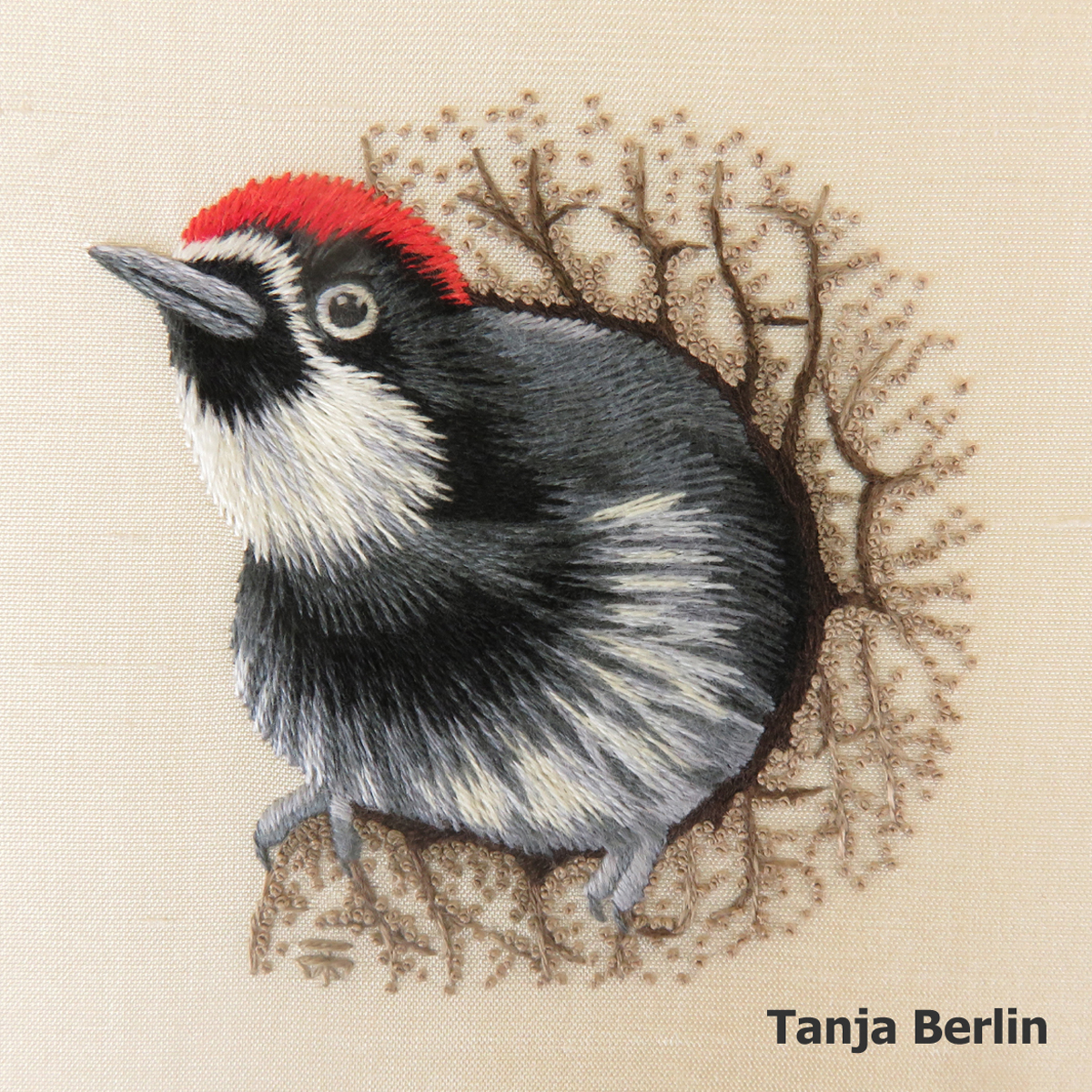 The online class is suitable for all levels of stitchers. If you already have the kit you can pay for the online class forum only.

Register for the class from Monday 16th of November until Friday 4th of December.

The online class runs from Friday 8th of January until Friday 2nd of April.

Visit my online classes webpage for details.

I will send out an email when registration is open.
Have a great November.

Stay safe and stay well,
All the best,

Tanja and the fluffies
Snows back, the boys are happy.